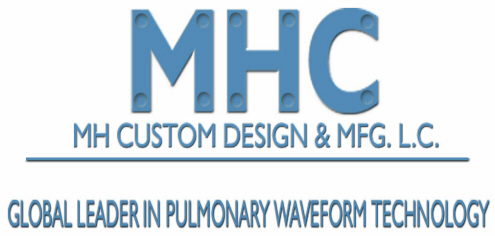 Our History
---
For over 15 years MH Custom Design & Mfg. L.C. has been setting the standard in the pulmonary testing equipment industry. Besides making state-of-the-art Pulmonary Waveform Generator (PWG) systems, MHC will design, build, test and calibrate equipment to your exact needs. And it shows, MHC's customers are from all around the world, all with many different calibration equipment needs. MHC's Mission Statement really says it all:

MH Custom Design & Mfg. L.C.
is dedicated to providing
state-of-the-art calibration equipment
to hospital labs and pulmonary
testing equipment manufacturers
to facilitate the continuous improvement
of respiratory testing devices.
We are also dedicated to
working with doctors and pulmonary
testing equipment manufacturers
to develop new products
that will advance the art
of pulmonary testing.
We welcome your input on the design
of current and future products.
Founded in Midvale Utah, we are surrounded by the Salt Lake Valley's many biomedical companies. We work closely with the talented people who do research in local Hospitals and Universities. Our products are a reflection of the quality of the people we work with and our support for education, research and our community.
We have spent the last 15 years improving our PWG systems. Our goal has always been to provide the highest quality products which help you improve your products.
---
How to Contact Us
---



Address


E-Mail Address's
8012 South Pioneer St.
Midvale, Utah 84047 USA
Sales
Tech-Support

Phone

Fax
801-561-0179
801-569-3386
---